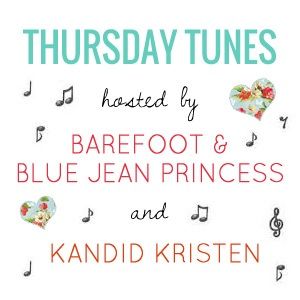 Let me start by apologizing for my absence this week. My day job has been a mad house and I have really not been able to find the time to give y'all a post worth reading. I am hoping by Saturday or Sunday things have calmed down. Sadly, the blog doesn't pay the bills so I have to put the day job first.
Now on to our link up. See
last weeks
post if you missed it.
Rules:
Grab our button and please link to me and
Kristen
in your post. You do not have to follow us unless you just want to, in which case we'd love to have you!
Post 1-5 songs you like at the moment, have liked in the past, whatever! You can embed from YouTube or use GrooveShark if thats more your thing. I personally like to watch videos.
That's it. Very simple.
This week I am using songs that make me happy. After this week, I need them.
1. Cold Beer With Your Name On it- Josh Thompson-This one is new to me but I have been playing it on repeat and it always makes me smile.

2. Miles and Mud Tires- Granger Smith-Daily dose of Granger? This album is phenomenal (in my opinion) and it to is always on repeat. This song reminds me of my life.

3. Country on the Radio- Blake Shelton- Blake is cute and this song is cute, and well, that's all I got.

4. By Your Side- Sade- I discovered this song on one of my favorite episodes of Sex and the City. It is a break from my usual country tunes but I really like it. Very calming.
There you have it! Stick with me I will get back to my normal flow. I have really enjoyed my new readers. I try to comment back to you all, but if you haven't check your google account and turn on your email for comment backs! I like to comment back to you that way so we can actually chat!