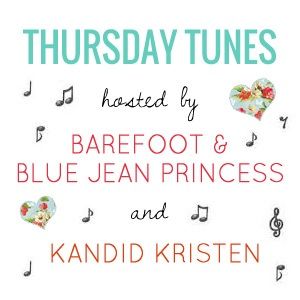 Rules:
Grab our button and please link to me and
Kristen
in your post. You do not have to follow us unless you just want to, in which case we'd love to have you!
Post 1-5 songs you like at the moment, have liked in the past, whatever! You can embed from YouTube or use GrooveShark if thats more your thing. I personally like to watch videos.
That's it. Very simple.


Today I am posting a few of my favorite The Voice Auditions, because I am obsessed.

1. Holly Henry- The Voice

This totally made me tear up when her little brother is crying.
2. Timyra Joy- The Voice
This girl killed it.
Gosh I always cry.
3. Casadee Pope- The Voice
Maybe it is just because I love this song so much and forgot all about it.
Truth: I just got a little side tracked watching old Cassadee videos haha. Sue me.
4. Melanie Martinez- The Voice
Can we talk about the irony of Christina not turning around for some doing a Britney song,,huh??!!
5. Benji- The Voice
See its not all females.
6. Caroline Glaser- The Voice
Ok bonus round, but seriously, if I could sing, and was to ever audition for anything, this would be my song. FAVORITE.
That's all folks.