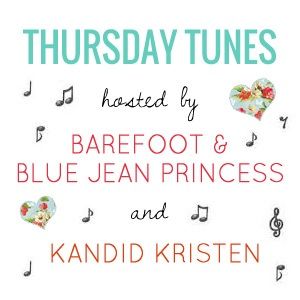 Rules:
Grab our button and please link to me and
Kristen
in your post. You do not have to follow us unless you just want to, in which case we'd love to have you!
Post 1-5 songs you like at the moment, have liked in the past, whatever! You can embed from YouTube or use GrooveShark if thats more your thing. I personally like to watch videos.
That's it. Very simple.
1. Beat of the Music- Brett Eldredge



2. Hell on the Heart- Eric Church
3. I Will Always Love You- Josh Weathers
Kick ass cover!
4. Dayum Baby- Florida Georgia Line
Ok, I take offense to the ridiculous spelling of "damn" here but this song makes me smile. So it is forgiven.
5. State of Grace- Taylor Swift
Guilty! I love her!
That's what I've been digging this week! I rarely branch out as you're probably noticing. I think next week I will pick a theme. Spice up my life a bit.
Thanks in advance for joining us! It is awesome to have a turn out!