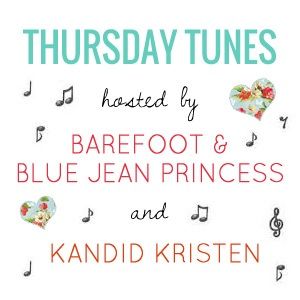 Rules:
Grab our button and please link to me and
Kristen
in your post. You do not have to follow us unless you just want to, in which case we'd love to have you!
Post 1-5 songs you like at the moment, have liked in the past, whatever! You can embed from YouTube or use GrooveShark if thats more your thing. I personally like to watch videos.
That's it. Very simple.
Today I am doing an ode to the old Britney Spears. Where oh where did she go?! Oh, that's right...CRAZY.
1. Sometimes- Britney Spears--Oh Brit Brit.
2. From the Bottom of My Broken Heart- Britney Spears
3. Born to Make You Happy- Britney Spears
4. Overprotected-Britney Spears--it's starting!
5. Baby One More Time-Britney Spears--and the one that started it all!!
Sorry I was tardy to the party today!! Enjoy. I will be playing these on repeat while cleaning house.