Linking through
Carolina Charm.
It has been a long time since I joined in on this link up, but I love it and some good stuff has been on my radar that I want to share.
1. Chobani "Flips" Greek Yogurt- I have tested every flavor combo that appeals to me and they are ALL winners. Perfect for breakfast or a snack. My fridge is stocked. Some of my favorites below:
Blueberry Power-walnuts, hemp and chia seeds that you flip into blueberry yogurt.
Key Lime Crumble- Graham cracker, white chocolate chips, and key lime yogurt--TO DIE FOR.
Vanilla Golden Crunch- cornflakes, praline pecans (<--YUM), honey oats, and vanilla yogurt.
Nutty for Nana- nuts and dark chocolate with banana yogurt.
I love, love, love this boutique. Their style is a little boho, very California, and cozy. I am eyeing a faux fur vest that I think is all I need to make me happy in life, and I request that I be buried in it when my time is up.
Yes, bury me in this outfit in fact.
Sorry about the horrid quality-it's like Fort Knox to get a link to this stuff.
3. Folgers Vanilla Biscotti K- Cups- SO YUMMY, barely needs any sweetener.
4. My new purse by the Sak--I am thinking you can probably go ahead and stick it in the grave with me and my fur vest.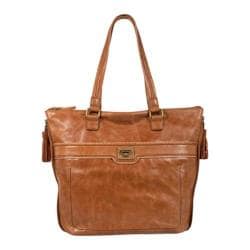 5. Pretty Little Liars
I'm catching up on Season 4. This show is my guilty pleasure.
Happy November!