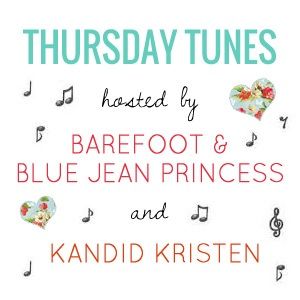 We skipped last week due to the link up falling on Thanksgiving, but we are back at it this week!
Rule run down:
Couldn't be simpler, use our button and link to
Kristen
and I in your post. That is it. Oh, and write about music, duh.
So, this week I am shaking things up a bit. Recently, while on a road trip, I rediscovered an album that CHANGED MY LIFE. Dramatic? Maybe just a touch, but anyone who does not agree that good music can save your soul should click that little "X" up top PRONTO!
For the record--when I say "good music" I am referring to
anything
that speaks to your soul. Everyone else's taste is irrelevant here.
Anyways, back on topic…a few years back, Rih Rih put out an album that just touched me. I was fresh off a gnarly, heart wrenching breakup, as was my girl--you may have heard of this little fiasco with a certain Chris Brown--and Rihanna put out "Rated R". You can tell by the tone of this album the girl was going through some stuff, as was I.
It is funny how someone who I have NOTHING, aside from maybe gender and age, in common with can speak to me. But when you think about it, no matter how famous or infamous one may be, we all have feelings. I found lyrics to relate to in so many songs off this album that it is hard for me to truly pinpoint a few to share with you, but I am going to do my best. I can literally close my eyes while listening to these songs and be transported right back to those moments in my car. Sobering.
*Fun fact: I saw her in concert after this album was released and
oh my god
she was breathtaking, and those of you who follow me know, I am more of a country girl, but this chick will always be on my radar.
Back on topic again, I can not necessarily credit Rih Rih with the healing of my heart but she certainly gets credit for lifting my spirits, reminding me I am not alone, and also reminding me-it could be a lot worse. Self pity is a recipe for disaster where healing is concerned. So I said, "Buck up, Megan" and put this bad boy in the 6 disc of my purple Altima coupe and let her blare with the sunroof open while driving myself around Austin, Texas after my closing shift at the tanning salon. Funny how time has healed and changed so much 5 years later.
I'd love to know if there are certain songs or artists that speak to you! This really is my soft spot.
Now, without further ado, some of my favorite tunes from that album--they still jam.
"Photographs"
Irony--this particular video was uploaded on my birthday the year I was going through all of this! Skip the ad.
"Fire Bomb"
This song…one of my all time favorites.
"Stupid In Love"
The title is pretty self explanatory.
"The Last Song"
A fitting end.
Do I seem like a Rihanna stalker freak a little bit?! My bad, but again, it is just this album. Tell me I am not alone in having a musical connection like this!
PLEASE LINK UP! You'll make our day! :)