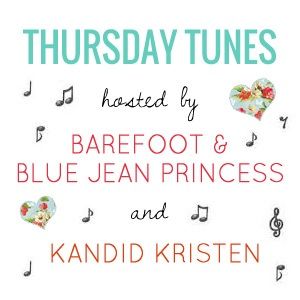 Couldn't be simpler, use our button and link to
Kristen
and I in your post. That is it. Oh, and write about music, duh.
Last week I was on a music as a memory trigger kick and well I am still there.
This week I want to share with you a few songs that my BFF and I LOOOVE. They remind us of our silly road trips, where too
few
showers and too
many
bad decisions are involved. Any time one of these songs comes on when we aren't together you better believe there is a photo of the radio or a screen shot of our phone being sent to one another!! It is a girl thing I guess.
Up first and the song which most recently inspired a squeal session from JB and I is:
David Guetta ft. Usher- Without You--We love R&B and Rap for this category--you will come to see that shortly.
Chris Brown- All Back--Yeah, we like Breezy. Whatever.
Diddy ft. Chris Brown- Yesterday--See I told you…
Ludacris ft. Gucci Mane-Shake and Fries--THIS song is just so ridiculous but we laugh so hard singing it. It does become catchy--oh and we like to talk to each other in Luda voice--ya know, like everything is very exaggerated.
DMX- Who We Be--I don't know what to say about this one…it just is.
Ok that's, enough for today…but wow just playing these right now has me reminiscing on awesome times!!
Please link up if you have some music you want to share or a story about music that makes you feel---anything!